The Global Geology Database
The Global Geology Database is both an archive of stratigraphic information and a portal to the geology of the world. Like a cross between Google Maps and Wikipedia, GlobalGeology.com helps users discover and enter geological information.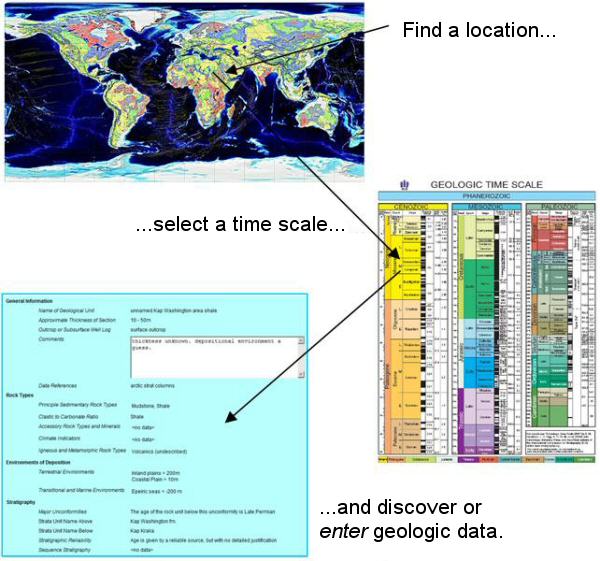 Click here or the image above to begin viewing geologic data.
Global Geology Paleoglobes
Paleoglobes are reconstructions of the ancient earth that show the past positions of the continents, along with the changing distribution of mountains, shallow seas, and other features through time. The Global Geology Paleoglobe tool lets you select a time interval and download a Google Earth-style paleoglobe that illustrates a variety of features, such as: paleotopography , paleobathymetry, plate tectonic boundaries, paleowinds, paleotemperature, or ancient oceanic circulation. You can add stratigraphic information from the Global Geology database or plot user-defined localities that appear as pins on a interactive Google Earth display.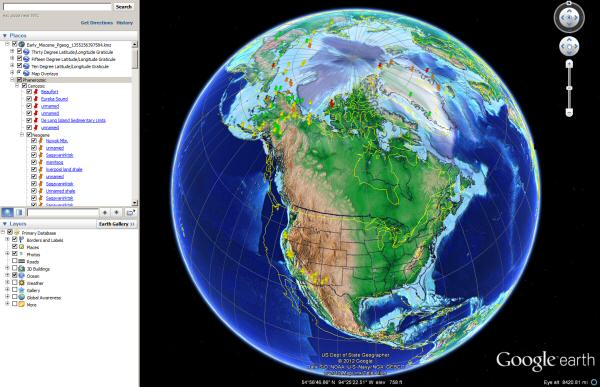 You must be a registered user to create and download Paleoglobes.
Not Registered? to join Global Geology!